If you want more nutrition and healthier meals, check out these amazing and easy to make 10 quinoa recipes that will make you forget all about rice. Quinoa is so delicious!
10 Quinoa Recipes That Will Make You Forget All About Rice
Quinoa is delicious and so nutritious. Quinoa is naturally gluten-free and contains iron, B-vitamins, magnesium, phosphorus, potassium, calcium, vitamin E, and fiber. It is one of only a few plant foods that are considered a complete protein, containing all nine essential amino acids.
Are you concerned about arsenic in rice? Lack of nutrients? Ditch the empty source of calories and start cooking with quinoa! You will get almost double the fiber and phosphorus, four times more iron, and five times more potassium.
Quinoa contains also a much higher and healthier number of carbs than rice. This super seed has almost 6 times the protein! Quinoa has a lower glycemic index compared to rice, and adds all essential amino acids to your diet.
Quinoa Recipes Are Super Healthy And Nutritious
Are you convinced yet? If not, let me tell you about phytates. They are anti-nutrients contained in rice, and they make it difficult for our body to absorb nutrients from both the rice you are eating and the other foods accompanying it.
What are you waiting for? Try these 10 Quinoa Recipes That Will Make You Forget All About Rice and start making healthier choices. Make sure you buy a good quality organic quinoa.  I like C & F Premium Organic Quinoa
because it is already pre-washed and ready to cook. It is very important to rinse the quinoa before cooking.
Here Are My Favorite 10 Healthy Quinoa Recipes Guaranteed To Make You Forget About Rice
1. Chicken And Vegetable Quinoa Fried Rice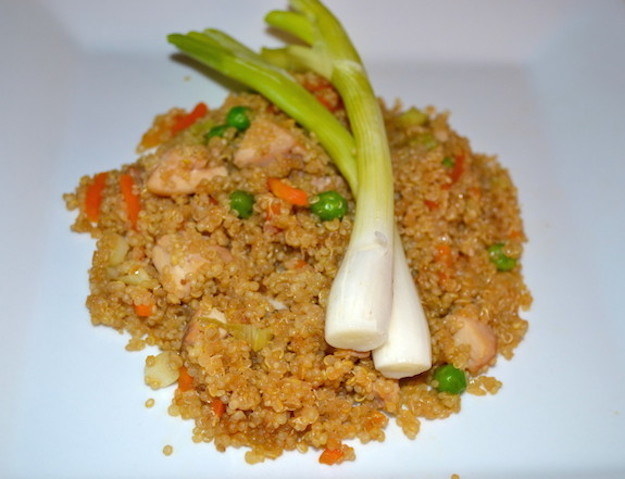 Creative And Healthy Fun Food / Via creativehealthyfamily.com
This is one of my favorite recipes and the entire family loves it. A healthier option to traditional Chinese fried rice + added health benefits. Recipe Here
2. Creamy Quinoa Risotto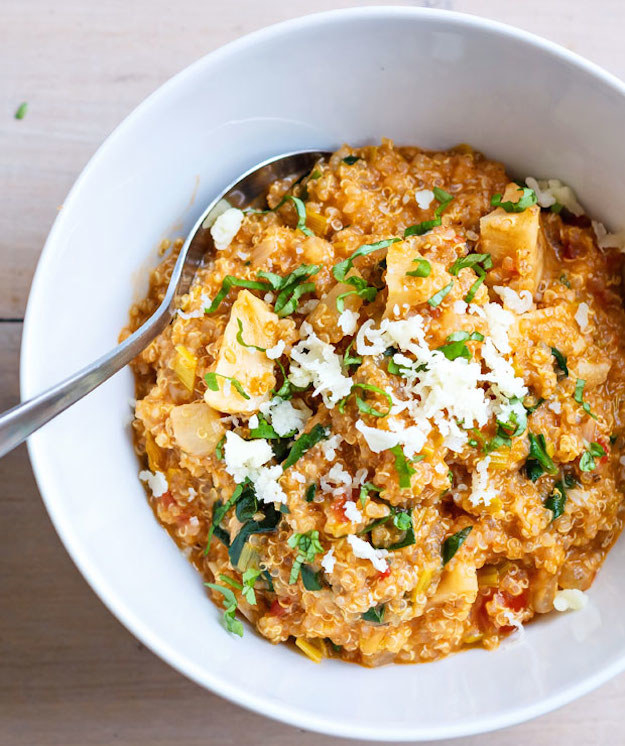 Eatwell101 / Via eatwell101.com
You can substitute rice and make a delicious and creamy quinoa risotto.  It will be healthier and even tastier than most traditional risotto recipe. Recipe Here
3. Quinoa Pilaf

Creative And Healthy Fun Food / Via creativehealthyfamily.com
When I discovered this recipe, I immediately fell in love with it. This is a fantastic idea for a weekly family dinner and incorporates lots of healthy ingredients. Recipe Here
4. Spinach And Artichoke Quinoa Casserole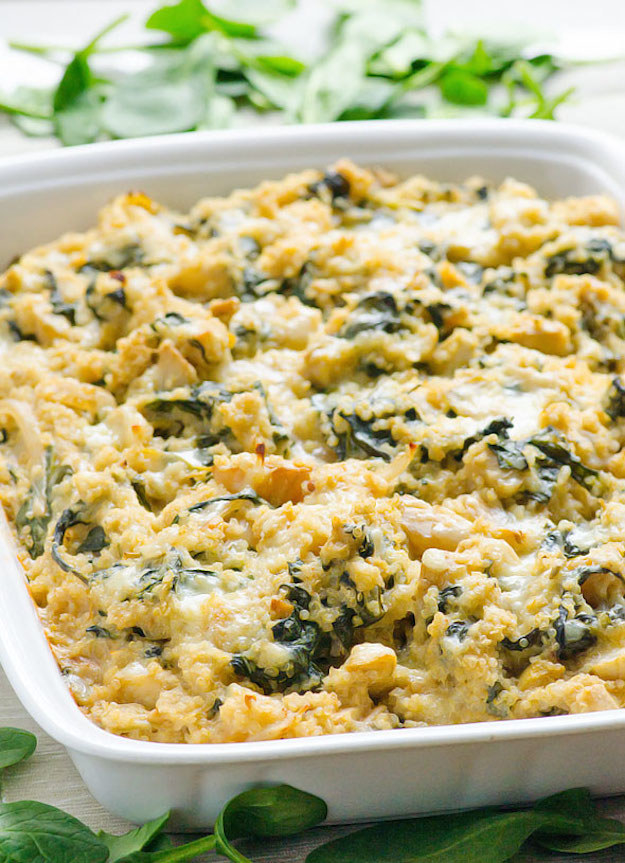 Ifoodreal / Via ifoodreal.com
Casseroles are in my opinion, one of the best comfort foods. You can have this as a side dish or by itself. Either way this dish will make you feel wonderful. Recipe Here
5. Molded Quinoa With Ground Beef Filling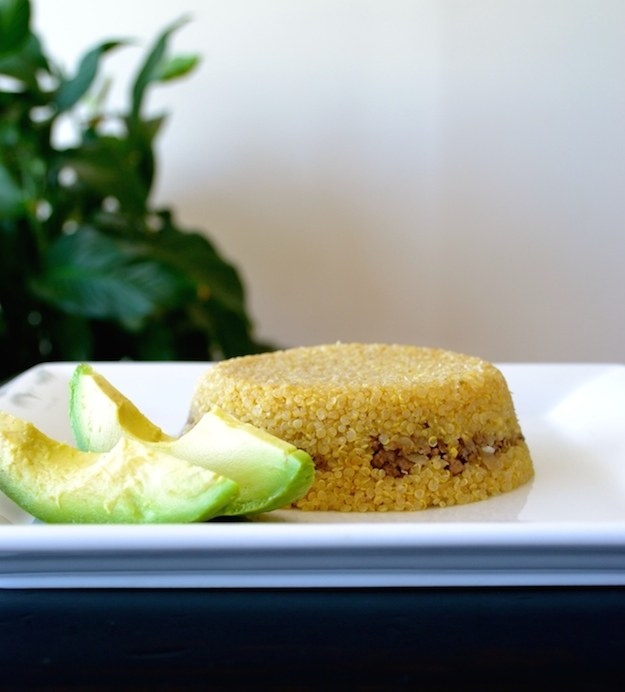 Creative And Healthy Fun Food / Via creativehealthyfamily.com
I grew up in Peru and this is a popular homemade dish that most families love. I used to get so excited every time my mom will make it. And now, I make it for my kids but instead of rice, I use nutritious quinoa. Recipe Here
6. Mexican Quinoa Stuffed Peppers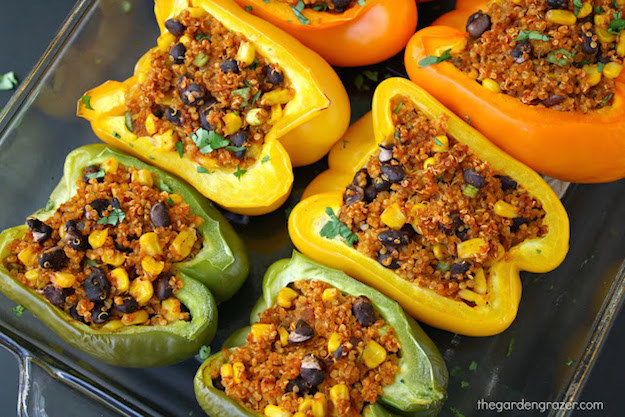 The Garden Grazer / Via thegardengrazer.com
I love peppers and this is such a great idea, I had to share it with all of you. Great as an appetizer or even main course. Enjoy the different textures and flavors and get all the benefits from eating quinoa. Recipe Here
7. Quinoa Stew With Beef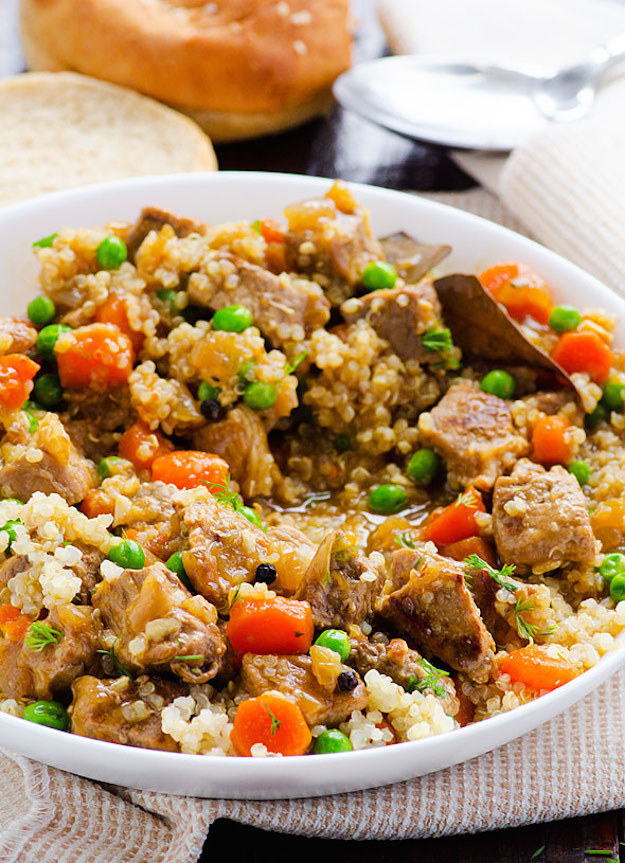 Ifoodreal / Via ifoodreal.com
Another great comfort food with a twist. Instead of rice, make your stew with quinoa and see how delicious it is. Perfect for families looking to make healthier choices. Recipe Here
8. Sriracha Chicken Quinoa Bowl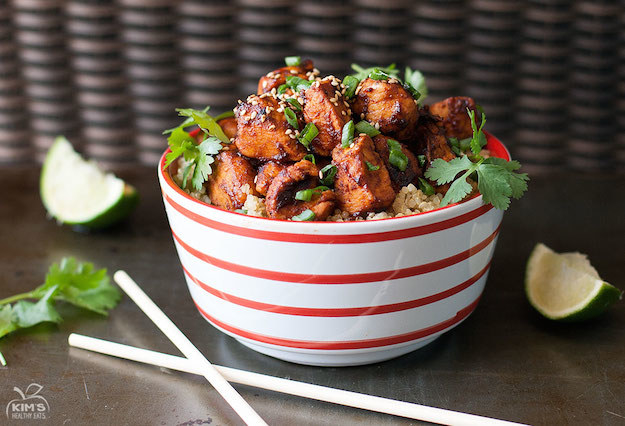 Kim's Healthy Eats / Via kimshealthyeats.com
I really love this idea. Quinoa bowls instead of rice. Now your bowls got a lot more nutrition! I really enjoy them for lunch. Recipe Here
9. Thai Chicken Quinoa Bowl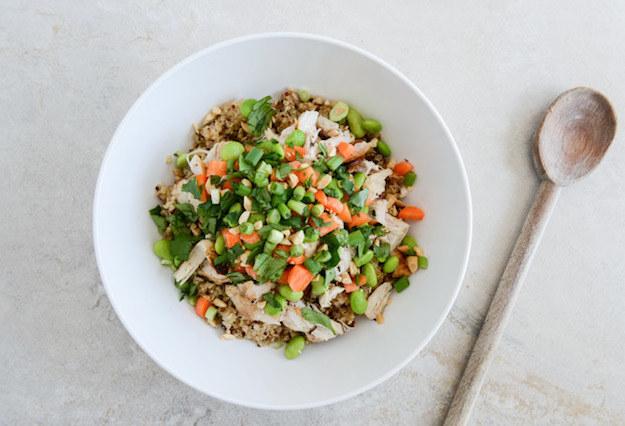 How Sweet It Is / Via howsweeteats.com
I am a Thai food lover but the problem is most Thai dishes are served with rice. But now quinoa comes to the rescue and makes this recipe super healthy without sacrificing taste. Recipe Here
10. Mexican Quinoa Jambalaya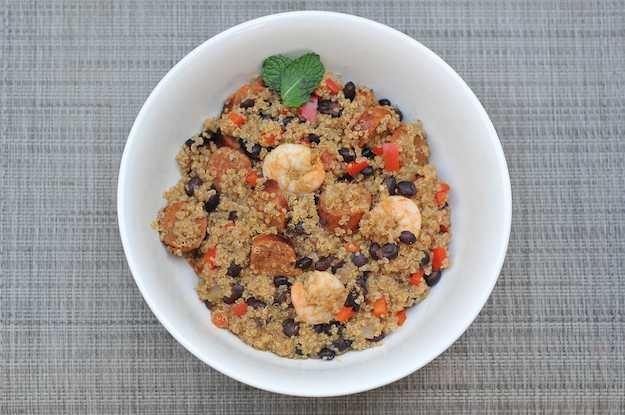 Daddy's CookHouse / Via daddyscookhouse.com
Yes! Mexican food can also be made with quinoa. This is actually a fusion but it works really well. Another great dinner idea that the entire family can enjoy. Recipe Here
I hope you enjoy this 10 Quinoa Recipes That Will Make You Forget All About Rice post, and please let me know if you have any questions. If you are interested in reading more about my blog, please take a look at my latest articles. I am a mom blogger who loves to share creative and healthy fun ideas for families.
I also believe kids deserve to eat real food. They deserve food cooked at home, and made from scratch. But don't worry. I am not a chef or have many years of experience cooking. So most of my recipes are very easy to prepare. I think mealtime should not be complicated or stressful. With just a few fresh ingredients we can make delicious meals that our whole family can enjoy. Homemade food is always the best choice.